"Sandy's success is directly related to her personality, style, and ability to directly identify and communicate growth opportunities for people she is coaching. I have witnessed others in similar roles in large companies. None has been so successful in as short a time as Sandy."   Chairman, clinical research company
Meet Sandy Mitsch LLC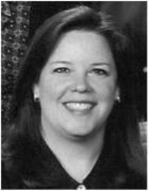 Sandy Mitsch LLC provides executive, team and individual coaching and organizational development solutions for clients who are braving new challenges, to help them discover and overcome the obstacles that can prevent them from performing at their full potential. Sandy Mitsch's fiercely compassionate approach gets to the root causes, creating higher levels of resiliency and success. Sandy is a senior faculty member on The Daring Way™ team and is a certified facilitator and consultant for Dr. Brené Brown's Daring Way™ and Rising Strong™ programs. She is also a master facilitator for Brave Leaders Inc.  She has more than twenty-five years of experience in the world of human development.  She uses unique methodologies, tools, and workshops to help her clients live, lead, and achieve courageously.
Learn More About Sandy Mitsch, MCC, CPCC, CDWF-C
Sandy is President of Sandy Mitsch LLC, a coaching and organization development company. She has more than twenty-five years of experience as a leader in executive coaching, organizational development, and human resources with experience in various industries including pharmaceuticals, healthcare, financial services, technology, and manufacturing. She has been a coach and a member of senior management teams for companies driving executive and leadership development, organizational change, and team optimization programs. Sandy has coached thousands of executives and teams in business, career, and leadership effectiveness. Sandy is a master certified coach through the International Coach Federation (ICF) and is formally trained and certified through the Coaches Training Institute (CTI). She is also certified in Brené Brown's Daring Way™ and Rising Strong™ programs, the Team Diagnostic™ suite of tools through Team Coaching International (TCI), and the Leadership Circle Profile. She is also certified to administer and lead individuals and teams through several other assessment instruments. Sandy was a founding officer on the Board of Directors and is a past president of the International Coach Federation-Chicago (ICFC), and served on the Executive Coaching committee for the ICF. Sandy is a regular speaker on key leadership topics in the area of human development.
Call 847-274-4981 or
contact us
today to see how Sandy Mitsch LLC can help you succeed.